Home >
American Arts, Popular Culture, and Social Change
American Arts, Popular Culture, and Social Change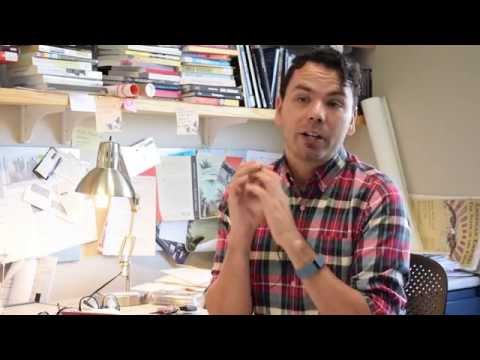 This seminar explores the roles that novelists, playwrights, filmmakers, poets, actors, painters, and other artists play in inspiring social change in the United States. Although some see the arts and popular culture as mere entertainment, we will examine these modes of representation as critical responses to social problems such as poverty, racial and gender inequality, stereotypes, and violence. How do the creators of artistic and popular texts engage with social problems and inspire action among the public? What are artists' commitments and responsibilities to society and to their local communities? How can we—as budding scholars, artists, and critical thinkers—use the arts and popular culture to instigate social change? In our quest to answer these questions (and many others, including those devised by the students), this seminar will immerse students in a wide range of activities, from an improvisation class with an award-winning acting teacher to a studio visit with a renowned visual arts professor to a critical study of race in contemporary American cinema.
Academic Directors
Anne García-Romero is an Assistant Professor in Film, Television and Theater and Faculty Fellow of the Institute for Latino Studies at the University of Notre Dame. Her plays include Earthquake Chica, Mary Peabody in Cuba, Desert Longing, Juanita's Statue and Santa Concepción. Her plays have been developed and produced most notably at the New York Shakespeare Festival/Public Theater, Arielle Tepper Productions' Summer Play Festival (Off-Broadway), The Mark Taper Forum, Hartford Stage, Borderlands Theater and South Coast Repertory. She has also written for Peninsula Films, Elysian Films and Disney Creative Entertainment. She's been a Jerome Fellow at the Playwrights Center of Minneapolis as well as a MacDowell Colony fellow. Her plays are published by Broadway Play Publishing, NoPassport Press and Playscripts. She holds an MFA in Playwriting from the Yale School of Drama. She's a Resident Playwright at Chicago Dramatists and is an alumna of New Dramatists in NYC. She received her Ph.D. in Theater Studies from UC Santa Barbara. Her article on Latina playwrights appears in Latin American Theatre Review. She is currently completing a book on Latina theater as well as teaching playwriting and theater studies.
Jason Ruiz
Jason Ruiz is Assistant Professor of American Studies and Faculty Fellow of the Institute for Latino Studies at the University of Notre Dame. He earned his Ph.D. in American Studies from the University of Minnesota and has held fellowships from the Ford Foundation, the MacArthur Program at the University of Minnesota, Macalester College, and the National Museum of American History. Ruiz co-edited the book Queer Twin Cities and a special issue of the Radical History Review. His writing has appeared in those publications, as well as in the Journal of Transnational American Studies, the Journal of American Studies, and elsewhere.