Home >
Science, Ethics, and Responsibility
Science, Ethics, and Responsibility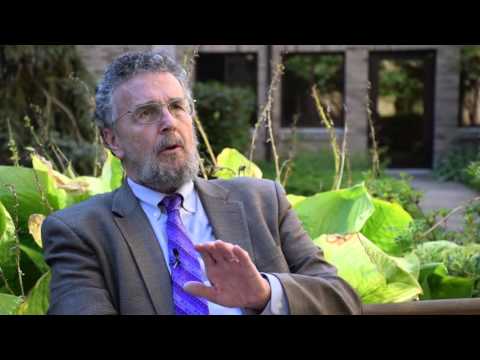 Climate change, robotics, drone warfare, cloud computing, and designer medicine. These are a few of the many ways in which science and technology are rapidly transforming our world. It will take a new generation of ethically aware citizen scientists and technically informed citizens to lead the global community through the challenges we will face in the twenty-first century. We will need to reconcile innovations in science and technology with our responsibility to seek health, prosperity, and dignity for all on a sustainable basis.
Participants in this Leadership Seminar hear from experts on new technologies as well as on the moral, religious, and philosophical foundations of these innovations. The goal is to help students form a thoughtful appraisal of the impact of these technologies on society and human experience.
In our informal debates and small-group discussions we will explore many compelling questions, such as: 
How do we meet the economic aspirations of the developing world while mitigating the harmful effects of climate change, which many specialists think will fall more heavily upon more vulnerable, poorer peoples?

Will we soon see what some call the "singularity," a point where machine intelligence begins to displace human intelligence? If so, should we welcome or fear such a momentous change in human life?

What is the just and ethical way to provide everyone access to the virtual spaces in which everything from shopping to finding a life-partner now lives?
Through blogging exercises, video-making, and mini-summits we will learn how to become effective voices in public debate about science and technology policy for the future, and we will explore emerging career opportunities not only in science and engineering but also in related areas of law, policy, and public service.
Academic Directors
Don Howard is a professor of philosophy at Notre Dame. First trained in physics and with a long-standing interest the history and philosophy of modern physics, Howard now also works and teaches in areas like the ethics of new weapons technologies, cybersecurity, and science and technology policy. Howard has written on topics ranging from Einstein and the foundations of quantum mechanics to the problem of natural evil. His most recent papers have explored the place of moral and civic virtue in cyberconflict and internet access and privacy.
Jessica Baron
Jessica Baron is the Outreach and Communications Coordinator for the Reilly Center for Science, Technology, and Values at the University of Notre Dame, the Director for Media and Engagement for the History of Science Society, and Concurrent Assistant Professor of history at Notre Dame. Baron is also a member of the History of Science Society's Committee on Education and its Sub-Committee for Instructional Module and is the co-chair of HSS at Work. She has taught courses on women's history, the history of science and medicine, European history, colonial/imperial history, and world history.

Baron completed her Ph.D. in the History and Philosophy of Science Program at Notre Dame and served as the managing editor for the journal Studies in History and Philosophy of Science from 2011-2013. Her current interests include science communication, public health, and emerging technologies, particularly in the biomedical sciences.